Professional Counseling

in Draper
In Draper, professional counseling at Sunrise Solutions can help ensure that you find the answers you're looking for. The journey to restoring your mental, emotional and physical well-being doesn't have to be undertaken alone. Our compassionate and experienced counselors understand the challenges you face, and we know how to help.
We offer a comprehensive range of services for individuals, couples and families, including:
Turn to Sunrise Solutions for comprehensive and compassionate family counseling in Draper. Family dynamics can be significantly complex, no matter what the form or dynamic of your family might be. Here, you will learn skills you can all apply in the future, to help you achieve and maintain your goals.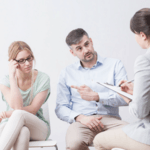 Every member of the family unit is affected by divorce. Our divorce mediation and counseling services are designed to meet the needs of your family, whatever those might be. We work with couples, individuals and entire families to help them negotiate the complex waters of separation and divorce.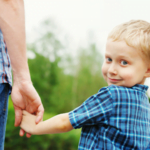 Family conflict, particularly in light of parental separation or divorce, can disrupt every aspect of your family's lives. Our parent coordination services are designed to ease the path through this challenging time, helping your family manage conflict and move toward real-world solutions for the future.
Therapists
Empowering Lives

Through Counseling & Self Care
Guiding You to a Successful Outcome in Draper, Utah
Sunrise Solutions offers a variety of services to support well-being. We are an innovative company that creates many services. Our therapists come with decades of professional experience in the industry. We provide an opportunity for growth and self-discovery in the context of a safe, supportive and therapeutic relationship. We are happy to talk about your individual and specific needs to create a plan for empowerment, hope and resolve.
Reach Out to a
Local, Professional

Counselor Now
Talking to a local counselor in Draper can mean all the difference in the world. Whatever challenges you're facing, the answers are close at hand. The compassionate, experienced counselors at Sunrise Solutions are a part of your community. They know first-hand how to guide you through the process of uncovering practical, real-world solutions.
Contact us today to learn more about our Draper professional counseling practice. We look forward to helping you find a way through the challenges, ensuring that you find your footing again.